Old School RuneScape
---
Buy Fire Cape – Old School RuneScape
The Fire Cape is the 2nd best in slot mele cape in the game Old School RuneScape. Much like the infernal cape in order to obtain this prestigious item you will need to tackle 63 waves of enemies ultimately killing the level 702 TzTokl-Jad. Don't spend all day struggling inside the Fight Caves, Buy your Fire Cape and start using it today!
Our Sherpas are here to lend a helping hand! Not everyone has the free time to spend countless hours or even days to obtain this prestigious cape. Let our Sherpas do the heavy lifting for you so you can start playing RuneScape with your Fire Cape today!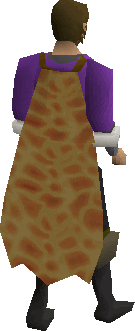 ---
Buy Fire Cape Requirements and Order Options
Requirements: 
You must have the Range Level selected
You must have the Defence Level selected
You must have the main weapon selected
You must have the necessary potions, arrows, runes and other supplies to complete the run.
Order Options:
This Fire Cape service is done in a standard fashion. Our Sherpas will login to your account and complete the Fight Cave waves to unlock your Fire Cape. If you are interested in a remote service (we login to your account on your PC/IP) using a service like TeamViewer please enter live chat for a custom quote!
---
Frequently Asked Questions:
How long will this Fire Cape OSRS service take to complete?
We aim to have any service ordered completed with 24 hours, however this does depend on the availability of our boosters and the customer. Since this service is done by remote login you will need to be at your PC for the duration of the service.
What is the ban rate for an Fire Cape OSRS service?
Our Fire Cape services are 99% safe from any type of ban. We'll be logging in normally to complete the service unless using a remote program like TeamViewer to ensure that your cape is obtained on your own PC/IP.
What is the Success Rate for obtaining the Fire Cape?
99% of the time we will successfully complete your Fire Cape service on the first attempt. Our Sherpas are professionals specializing in speed running and completing content efficiently with over 4,000 Capes completed between all of our boosters. Although rare we understand disconnections can happen, in the event of a disconnection we will re-run your service until the cape is obtained. This is a 100% guaranteed service, order with confidence!
How will I be contacted about my order?
We will reach out via text and email to confirm the scheduling of your order. You can also speak directly with your assigned Sherpa via our app at https://app.sherpasboosting.com/login an account will be made for you during your first order. If you have any questions we're available 24/7 via live chat and email support!

How long will this Fire Cape OSRS service take to complete?
We aim to have a Sherpa assigned and in contact within 1-2 hours with the service being completed the same day as purchased. Our Sherpa will have your order completed in 30-90mins depending on your stats and gear.
How do I know you won't mess with my account if I order an account recovery?
This is a common and fair question that we get asked often.
We are a legitimate website with thousands of completed orders and reviews from many real, satisfied customers like you. But don't take our word for it—check out some of our most recent reviews!
At the end of the day, we know that providing your account info takes a lot of trust, and we take that very seriously. We offer a 100% guarantee that if any damage is caused to your account when working with us, we will fix it entirely out of our pocket. For further peace of mind and accountability, we encourage you to change your password to a temporary one for any service you receive and change it back after.
For any other questions feel free to contact us or ask one of our live chat attendants who will be happy to assist you